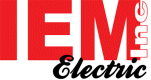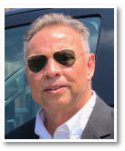 Tony Mikeal, Owner / Vice President
Tony has been in the industrial electrical field for 48 years, starting in the field as a helper and earning his certificate/diploma in electrical coding. He worked his way up, eventually going into industrial electrical sales for 23 years with experience and continued education for Siemens, Allen Bradley, 3M, ACME, and more. Tony has earned his place in the Industrial Electrical Industry, which has provided him a unique perspective of the electrical field from all levels. As co-owner of IEM Electric, Inc., Tony is committed to serving customers with the highest quality of work starting with quoting, job planning, material purchasing, to completing the project in a timely, cost- efficient manner that best serves you, the customer.

Paul Brooks, Jr., Owner / President
Paul Brooks, Jr. has over 40 years in the industrial electrical industry and holds unlimited electical license. Paul spent 7 years in the defense electronics field inspecting and testing missle guidance systems. Paul founded IEM in 1993. As co-owner of IEM Electric, Inc., he is committed to working with each customer to customize the best solution for each and every project.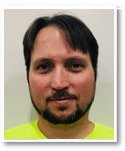 Paul Baxter / Electrical Manager
Serving the industrial electrical industry for more than 20 years, Paul's experience and specialties include: running concentric conduit ½" – 4", building PLC panels, installation for motor control center, dust collection systems, 2000-4000amp switch gears, cable tray and upgrades for cable industry for jacket, strander, and buffer lines, wireway, diagnostics and repair of circuit boards. Paul also has experience in programming of KUKA robots, Siemens S7 programs and is fluent in electrical schematics. With multiple years as Superintendent and estimator, Paul is committed to our customer's needs and customization of projects.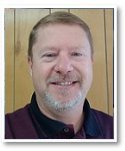 Paul Brooks, III / General Manager
Paul Brooks, III has 18 years experience in the Industrial Electrical Industry working as an estimator and journeyman. His experience spans from running conduit, pulling wire to control work, as well as panel building. Paul's degree is in Electronics and he has also completed courses for multiple phase electrical.
IEM Electric, Inc.
Located at 9033 Costner Road, Hickory NC 28602
PO Box 1588   Hickory NC 28603
Phone:  828-597-9720
Fax:       828-597-9723